Food Services Team Member
Hurricane Harbor Concord, CA – Concord, California
Overview
Six Flags is looking for friendly, outgoing people ready for a filling new adventure as part of our Food Services team. You'll be right in the mix of a high-volume, fast-paced environment – preparing, serving, and selling food for our guests. If you're ready for real world experience, having fun, making friends, and getting paid to enjoy good food – this is THE job opportunity for you.
Part-Time
Level: Entry
Travel: No
Rewards
Feed your hunger for a great experience and awesome benefits you won't find anywhere else. You'll enjoy a flavorful work environment where every day is different, cook your way into success with leadership opportunities, and spice up your job with competitive wages and rewards programs. When you're not working, there's always time for fun with unlimited park admission for you and a guest, plus get exclusive in-park discounts and private employee events. It's just a small taste of what you'll find at Six Flags.
Competitive Wages

Flexible Scheduling

Free Admission

Employee Events

Make Friends
Responsibilities
Description
Job Summary:
Six Flags employees are friendly, outgoing, professional, and responsible for creating amazing guest experiences every day. As the Culinary Services Team Member, you play a vital role in ensuring the best safe service to our guests on a daily basis.
Essential Job Duties:
Work in a fast paced, high-volume, and exciting environment.
Ensure that quality assurance standards are met on a daily basis for our guests
Follow proper food preparation and handling procedures in compliance with all Health Department and Culinary Services policies regarding sanitation as outlined in training and management
Positively interact will all guests and provide exceptional guest service
Continually monitor, correct as necessary, the cleanliness within all work stations
Ensure that safety and security awareness is practiced on a daily basis
Present a positive attitude and atmosphere at assigned location at all times
Follow correct cash handling procedures in accordance with company policies
Must follow Six Flags policies and procedures at all times
Assist in creating a teamwork environment on a daily basis
Assist team in achieving predetermined goals set by management
Other duties as assigned by management
Minimum Qualifications:
Must be 15 years of age or older.
Must pass a pre-employment math test.
Must be willing to work weekends, Holidays, days/evenings, and weekdays when needed for operation
Must be able to lift up to 50lbs with or without assistance
Must be willing to work outdoors and in all weather conditions including direct sunlight, hot/cold weather, and rain
Must be willing and able to work indoors in artificial lighting, near cook tops and fryers, and in walk in refrigerators/freezers
Must be willing and able to clean using chemicals after training and with proper personal protective equipment
Must be able to stand, kneel, and squat for extended periods.
Must successfully obtain a state required Food Handler's card.
Must be able to read, write, and communicate in English.
Must be professional, energetic, and have a positive attitude at all times
Must be able and willing to meet all Six Flags Hurricane Harbor Concord Grooming Standards daily

Park: SF Waterworld Concord-CA12


Big Thrills.
Even Bigger Rewards.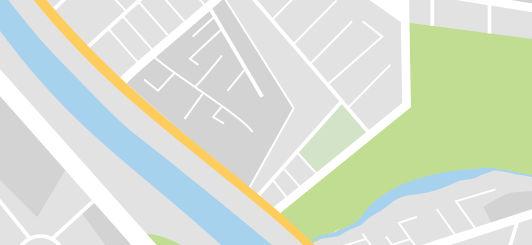 Learn more about this location!