Culinary Supervisor
Hurricane Harbor Concord, CA – Concord, California
Overview
Six Flags is looking for friendly, outgoing people ready for a filling new adventure as part of our Food Services team. You'll be right in the mix of a high-volume, fast-paced environment – preparing, serving, and selling food for our guests. If you're ready for real world experience, having fun, making friends, and getting paid to enjoy good food – this is THE job opportunity for you.
Part-Time
Level: Entry
Travel: No
Rewards
Feed your hunger for a great experience and awesome benefits you won't find anywhere else. You'll enjoy a flavorful work environment where every day is different, cook your way into success with leadership opportunities, and spice up your job with competitive wages and rewards programs. When you're not working, there's always time for fun with unlimited park admission for you and a guest, plus get exclusive in-park discounts and private employee events. It's just a small taste of what you'll find at Six Flags.
Competitive Wages

Flexible Scheduling

Free Admission

Employee Events

Make Friends
Responsibilities
Description
Job Summary:
Six Flags employees are friendly, outgoing, professional, and responsible for creating amazing guest experiences every day. As the Culinary Supervisor, you play a vital role in ensuring the best service and highest quality product is provided to our guests in a daily basis. The Culinary Supervisor enthusiastically oversees culinary department staff and services to ensure revenue goals are met and guest experiences are memorable.
Key Duties and Responsibilities:
Coach, teach and support seasonal management with operational responsibilities on a daily basis
Demonstrate and continually train the Six Flags Mantra of providing Friendly, Clean, Fast, and Safe Service to each Guest
Enforce proper food preparation and handling procedures, in compliance with all state and local Health & Safety, Food Service Department policies regarding sanitation
Continually monitor and enforce proper cleaning practices of all units
Promote and maintain a safe work environment for guests and team members at all times
Achieve financial goals by continually monitoring, labor expenses, product procurement and revenue generated of assigned locations on a daily basis
Safeguard company assets by ensuring that guests are abiding by our code of conduct and staff is abiding by all company policies
Implement programs that potentially develop existing members of management for succession
Assist department with training and the implementation of company policies and procedures of seasonal team members
Assist full time management with the hiring, discipline and promotion process of seasonal team members
Identify areas for continued improvement; develop and implement strategies to enhance these areas
Work cohesively with other departments within the park to provide departmental support upon request
Perform duties as assigned by the department manager
Minimum Qualifications:
18 years of age or older
ServSafe or Food Service handler card certification required or the ability to acquire prior to start date
Must pass a pre-employment math test.
Must be available to work 40 hours per week, including weekends, evenings and holidays.
Ability to work in all weather conditions for extended periods is critical to success.
Proven ability to be a great communicator, self-motivated, willing to work independently and possess problem solving skills
Proven ability to read, write, and communicate in English.
Basic computer skills with a working knowledge of Microsoft Office software programs
Must be able to sit, stand, bend, and walk for extended periods of time.
Must be able to lift, push or pull 50lbs without assistance
Proven ability to plan, coordinate and execute special and catered events
Proven ability to be professional, energetic, self-motivated, and have the ability to motivate others, and have a positive attitude.
A professional, positive, energetic, and motivational attitude is vital to success.
Proven ability to lead by example regarding grooming, safety, cleanliness, and appropriate conduct at all times.
Park:
SF Waterworld Concord-CA12

Big Thrills.
Even Bigger Rewards.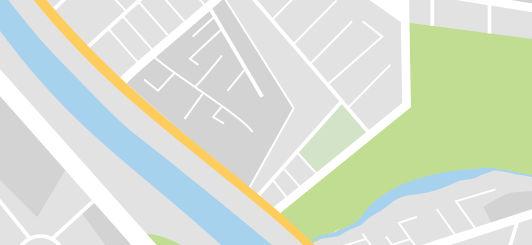 Learn more about this location!