Food Services Supervisor - Fulltime
Six Flags New England and Hurricane Harbor, Springfield, MA – Agawam, Massachusetts
Overview
Six Flags is looking for friendly, outgoing people ready for a filling new adventure as part of our Food Services team. You'll be right in the mix of a high-volume, fast-paced environment – preparing, serving, and selling food for our guests. If you're ready for real world experience, having fun, making friends, and getting paid to enjoy good food – this is THE job opportunity for you.
Part-Time
Level: Entry
Travel: No
Rewards
Feed your hunger for a great experience and awesome benefits you won't find anywhere else. You'll enjoy a flavorful work environment where every day is different, cook your way into success with leadership opportunities, and spice up your job with competitive wages and rewards programs. When you're not working, there's always time for fun with unlimited park admission for you and a guest, plus get exclusive in-park discounts and private employee events. It's just a small taste of what you'll find at Six Flags.
Competitive Wages

Flexible Scheduling

Free Admission

Employee Events

Make Friends
Responsibilities
Description
Variety is the spice of life. Sure, we have the old stand-bys and we knock them out of the park everyday, but different is our jam. Unique food offerings during July 4th Fest, Food & Brew Festival, and Holiday in the Park are where we really turn it up and your culinary creativity is just what we need. You're a positive leader setting a stellar example of what Friendly, Clean, Fast, and Safe Service are. You pass your knowledge on to your team by teaching them everything that is food services. You're great behind the scenes, too, with spot-on inventory and ordering skills. Are you fryered up for this opportunity?
 You'll contribute to our mission by: 
Overseeing all functions related to the safe and effective operation of the Food Department
Directing and coordinating the activities of culinary service workers in the kitchen and dining areas
Ensuring compliance with standard operating procedures and food safety regulations and procedures
Supervising catered events including preparation, staff, food safety, hygiene, and clean up
Taking stock of food supplies and ordering products to ensure that all menu items are available
Interviewing, hiring and training culinary service workers to perform in designated roles
Helping to prepare work schedules and evaluating work performance of employees through on the job training and coaching, and through regular scheduled evaluations
Opening and closing of designated area, daily ordering, inventory, and quality control
Operating within labor and expense budgets
Identifying, developing, and implementing strategies to ensure continuous department improvement
 You'll do it with your: 
Degree or relevant work experience in Hospitality, Culinary Services, or Business Management
ServSafe and TIPS certification or ability to obtain
Strong oral and written communication skills, organizational skills and attention to detail
Capacity to think and act intentionally and strategically to help improve the overall operation
Capacity for creative problem-solving and conflict resolution
Strong work ethic and sense of fun
You'll know you're ready if you are: 
Willing to work a flexible schedule, including evenings, weekends, and holidays
Able to meet the physical demands of the job, with or without reasonable accommodations, including walking long distances, standing for long periods of time, etc.
18 years old or older with a valid driver's license and clean driving history
Able to successfully complete pre-employment background and drug screenings
Park:
Six Flags New England-MA35

Big Thrills.
Even Bigger Rewards.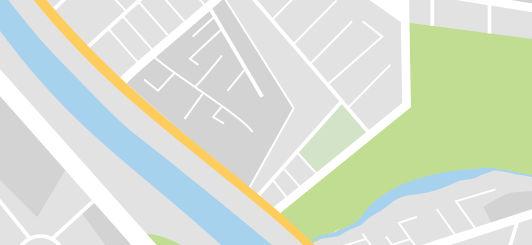 Learn more about this location!