Food Services Seasonal Team Lead
Six Flags New England and Hurricane Harbor, Springfield, MA – Agawam, Massachusetts
Overview
Six Flags is looking for friendly, outgoing people ready for a filling new adventure as part of our Food Services team. You'll be right in the mix of a high-volume, fast-paced environment – preparing, serving, and selling food for our guests. If you're ready for real world experience, having fun, making friends, and getting paid to enjoy good food – this is THE job opportunity for you.
Part-Time
Level: Entry
Travel: No
Rewards
Feed your hunger for a great experience and awesome benefits you won't find anywhere else. You'll enjoy a flavorful work environment where every day is different, cook your way into success with leadership opportunities, and spice up your job with competitive wages and rewards programs. When you're not working, there's always time for fun with unlimited park admission for you and a guest, plus get exclusive in-park discounts and private employee events. It's just a small taste of what you'll find at Six Flags.
Competitive Wages

Flexible Scheduling

Free Admission

Employee Events

Make Friends
Responsibilities
Description
As leaders at Six Flags we create an inspiring team environment with an open communication culture. We recognize high performance and reward accomplishments. We make good people better by providing constant feedback. New and innovative ideas are encouraged to improve the department's operation and support the park as a whole. If you are looking for an opportunity to make your mark and have a lasting impact, then this is the position for you.
You'll be:
Supporting the Six Flags Mantra -- Friendly, Clean, Fast, and Safe Service
Training Team Members during their "On The Job" training shifts
Motivating and coaching Team Members
Assisting cashiers with cash handling procedures (ex: coupons, meal vouchers, etc.)
Assisting Seasonal Supervisors in measuring Team Member performance through training verifications, audits, and performance evaluations
­­­­­­­­­­­­­­­­­­­­­Enforcing all Six Flags New England policies
Complying with and enforcing department grooming guidelines
Performing other incidental and related duties as required and assigned
You'll do it with your:
Ability to pass a standard math test for cash handling abilities
Passion for helping others succeed
Ability to develop a high performance team
Ability to work in a confidential environment
Ability to remain calm during stressful and emergency situations
Ability to interact in a professional and positive manner with large groups of people
Sense of fun
Friendly, outgoing personality, and the ability to address guest concerns
Ability to read, speak, write, and understand the English language
You'll know you're ready if you are:
Willing to work in a high performance team environment
Willing to work a flexible schedule, including evenings, weekends, and holidays
Able to meet the physical demands of the job, with or without reasonable accommodations, including walking long distances, standing for long periods of time, lifting, working at heights, etc.
16 years old or older
Able to successfully complete pre-employment background check
Six Flags New England is an Equal Opportunity Employer and supports a Drug Free Workplace
Park:
Six Flags New England-MA35

Big Thrills.
Even Bigger Rewards.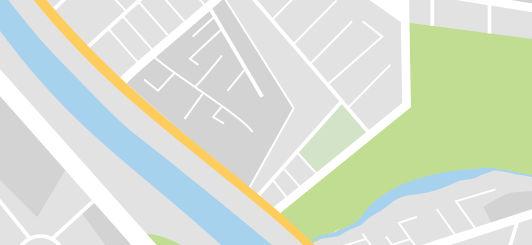 Learn more about this location!