Food Services Administrative Supervisor - Fulltime
Six Flags New England and Hurricane Harbor, Springfield, MA – Agawam, Massachusetts
Overview
Six Flags is looking for friendly, outgoing people ready for a filling new adventure as part of our Food Services team. You'll be right in the mix of a high-volume, fast-paced environment – preparing, serving, and selling food for our guests. If you're ready for real world experience, having fun, making friends, and getting paid to enjoy good food – this is THE job opportunity for you.
Part-Time
Level: Entry
Travel: No
Rewards
Feed your hunger for a great experience and awesome benefits you won't find anywhere else. You'll enjoy a flavorful work environment where every day is different, cook your way into success with leadership opportunities, and spice up your job with competitive wages and rewards programs. When you're not working, there's always time for fun with unlimited park admission for you and a guest, plus get exclusive in-park discounts and private employee events. It's just a small taste of what you'll find at Six Flags.
Competitive Wages

Flexible Scheduling

Free Admission

Employee Events

Make Friends
Responsibilities
Description
Position Type: Full Time, Salary
Reports To: Food Services Manager
Prior planning prevents poor performance -- so it's a good thing we've got you. You're a meticulous planner with a keen attention to detail. You have a passion for setting things up so that others can execute successfully. You're a positive leader setting a stellar example of what Friendly, Clean, Fast, and Safe Service are. Your problem solving and critical thinking skills constantly churn out solutions to everyday and age-old challenges. Do you have the appetite to take on this role? As a Food Services Administrative Supervisor...
You'll contribute to our mission by:
Overseeing all administrative functions related to the efficient and effective operation of the Food Services Department
Supervising the recruiting, interviewing, hiring, training, and development of Team Members
Implementing and executing a seasonal leadership development program
Overseeing the scheduling of the department
Supervising Team Members including discipline, rewards, and recognition
Ensuring departmental compliance with company polices, and state and federal labor laws
Operating and scheduling within labor and expense budgets
Maintaining training documentation and certification records for seasonal Team Members
Identifying, developing, and implementing strategies to ensure continuous department improvement
Assisting with the successful daily operation of the department 
You'll do it with your:
Degree or relevant work experience in Hospitality or Business Management
Strong oral and written communication skills, organizational skills and attention to detail
Capacity to think and act intentionally and strategically to help improve the overall operation
Capacity for creative problem-solving and conflict resolution
Strong work ethic and sense of fun
You'll know you're ready if you are:
Willing to work a flexible schedule, including evenings, weekends, and holidays
Able to meet the physical demands of the job, with or without reasonable accommodations, including walking long distances, standing for long periods of time, etc.
18 years old or older with a valid driver's license and clean driving history
Able to successfully complete pre-employment background and drug screenings
Park:
Six Flags New England-MA35

Big Thrills.
Even Bigger Rewards.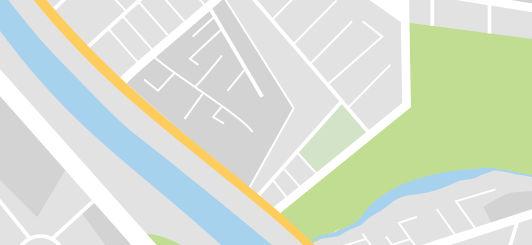 Learn more about this location!